COLONICS NEWS & ARTICLES:

'ANY NEWS FROM THE WORLD OF COLONICS TODAY?'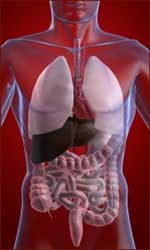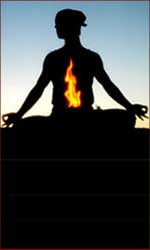 COLON NEWS 2009 ARTICLES:

AUGUST 1: ARTICLE - Handresearch.com:
'Tripe palms' & 'Palmar fascial thickening' relate to stomach cancer!

Tripe palms describes a skin condition in which the skin of the palm becomes thick and velvety-white with pronounced folds in the lines of the hand. If tripe palms is accompanied by acanthosis nigricans, the underlying malignancy is most commonly stomach (35%) or lung (11%) cancer.

Curling or thickening of the hand palm combined with swelling of the fingers, making the hand look like wood with lumpy areas has since 1982 been associated with ovarian cancer. But in the 21th century this palm condition has also been associated with colon cancer.


FEBRUARY 26: ARTICLE - News10Now.com:

Dr. Richard T. Bosshardt explains the difference between colonics & enemas: details about the methods.

The theory behind colonic cleansing relies on several fallacious assumptions:one is that colon function regularity equates with health. Another fallacy is that the colon essentially is a sewer where food waste sits and putrefies, producing toxins that are absorbed and can make us sick. The topic was featured at Oprah & Dr. Oz.


JANUARY 18: ARTICLE - News10Now.com:

A colonoscopy, the procedure in which a doctor looks for dangerous growths in the large intestine, missed several cases of cancer. Despite the data doctors say the procedure of doing a colonoscopy is only as reliable as the practitioner.

Researchers, who looked at the health records of more than 10,000 people in Canada who were diagnosed with and died of colon cancer between 1996 and 2003, found the procedure is not perfect.


---
COLON NEWS 2008:


DECEMBER 3: ARTICLE - FemaleFirst.co.uk:


Colonic Irrigation is really all about detoxing and cleansing the body but it can combat bloating and help with weight loss. Christmas parties are fast approaching and we all want to look our best. Perhaps you feel its too late to diet into your party dress, then why not follow our instant inch loss tips.

Colonic Irrigation is merely about detoxing and cleansing the body. But it can combat bloating and help with weight loss as well! The process involves warm, filtered water passing through the body, to flush out toxins from the colon. Throughout the treatment the stomach is lightly massaged to loosen and stimulate the release of waste matter.


NOVEMBER 19: ARTICLE - Colorielab.com:

Why basketball players have big hands, or people with big hands play basketball. And why some people voluntarily participate in intense physical exertion, and other don't.

You may have thought it was simply a matter of being able to grip and control the ball better, but according to researchers at the University of Alberta and the University of California-Riverside, individuals with longer fingers are more inclined to voluntarily participate in intense physical exertion.


NOVEMBER 3: ARTICLE - Foxnews.com:

Researchers hope that a protein found in the intestines could lead to the discovery of a vaccine for colon cancer, Reuters reported Tuesday. A study published in the Journal of the National Cancer Institute detailed how mice were immunized with the protein and subsequently infected with colon tumors.

These mice had fewer tumors spread to the lung and liver than usual. Unvaccinated animals had an average of 30 new tumors in the lungs and liver, compared to the vaccinated mice that had three new tumors, researchers said. Colon cancer affects 1.2 million people in the world each year and kills 130,000.


SEPTEMBER 3: ARTICLE - Boston.com:

Vitamin D has been linked to numerous health benefits: Several studies have suggested that it may help prevent the progression of diseases like osteoporosis and multiple sclerosis. Now, research from the Dana-Farber Cancer Institute reveals that vitamin D may also may reduce mortality from colon cancer.

Vitamin D helps to shuttle the calcium we eat from the gut to the rest of the body. However, it probably also acts as a conductor of a cellular orchestra - telling our cells when to grow and when to stop dividing. If the body becomes deficient of vitamin D, cellular division may go awry, leading to cancer development. Lead researcher Dr. Kimme Ng and colleagues decided to investigate whether patients with higher levels of vitamin D in their blood had lower rates of mortality from colon cancer.


AUGUST 17: ARTICLE - Prweb.com:

Paraiso de la Bonita's Anti-Aging Center is offering a 4 day/3 night Holiday Detox Package available through December 19, 2008. The package includes a luxurious, art-filled suite with a view of the Caribbean Sea; daily healthy breakfast; a medical evaluation and bioprofile, and five healing treatments.

The goal of the Holiday Detox is to assess the body's toxin, enzyme and free radical levels, thoroughly cleanse the circulatory and digestive systems, and develop a long-term plan for maximum health of mind, body and soul," said Dr. Miguel Angel Diego, general director of the Anti-Aging and Thalasso Center at Paraiso de la Bonita."


AUGUST 17: ARTICLE - Reuters.com:

The Joke: Larry goes into the "High Colonic Room" expecting s e x, and a woman attaches an unconventional machine to his colon. Certainly, an unexpected colonic could yield hilarious results, but no attempt was made to set this up as the joke. In fact, Larry's surprise at getting a colonic from the colonic doctor was more confusing than anything. It would be like writing a joke about a guy who has s e x with his male friend Mike and then he flips out because his male friend Mike turns out to be a dude!

Luckily, in this game, the confusingly surprising ass wash isn't the focus of the comedy. No, the joke comes afterward when Larry leaves and says, "I don't feel so pooped anymore." To which the doctor responds, "You're also not so full of sheet." In a variation of this type of humor, you might tell a fellow third grader to have a "GRRReat Valentine's Day."


AUGUST 10: ARTICLE - Reuters.com:

NEW YORK (Reuters Health) - Current dietary guidelines are on the right track when it comes to colorectal cancer prevention, new research from the National Cancer Institute (NCI) confirms.

Men whose eating habits adhered most closely to any of four indexes widely used to measure diet quality were less likely to develop colorectal cancer, Dr. Jill Reedy of the NCI's Division of Cancer Control and Population Sciences in Bethesda, Maryland, and colleagues found.


AUGUST 9: ARTICLE - Southtownstar.com:

Most people are uncomfortable or embarrassed talking about problems "down there." But millions of Americans suffer needlessly from anal and rectal symptoms such as pain, bleeding, and changes in bowel habits - assuming that these are simply due to "hemorrhoids" and believing the only relief is with over-the-counter remedies.

Unfortunately, more serious conditions such as anal abscess,fistula, fissure and even colorectal cancer can cause similar symptoms. It is important to talk to your doctor about anal symptoms, such as bleeding, pain, or change in bowel habits, because these symptoms may actually be due to more serious conditions.


AUGUST 7: ARTICLE - www.list.co.uk:

Simon Singh has upset many people with his damning views on holistic treatment. Claire Sawers asks if he has his finger on the pulse of alternative therapy

Don't get Simon Singh started on reiki massage. And as for ear candles or oxygen therapy, that's just one new age, hocus-pocus step too far for the science journalist. Singh, a doctor of particle physics and author of science tomes including The Big Bang and The Code Book, has tackled what he calls "the Wild West of health care" in his latest work, a cross between a handbook and history guide to alternative medicine.


AUGUST 6: ARTICLE - Health.usnews.com:

"Patients may not be learning this information from their health-care providers and information regarding colon cancer prevention is not as well publicized as it could be," Coups said in a new release from the Center for the Advancement of Health.

Doctors may find it easier to tell patients about the general health benefits of exercise, rather than specifically referring to colon cancer, even if a patient has a family history of colon cancer or other risk factors for the disease. More benefits could accrue from higher levels and more intense exercise, such as jogging, running or tennis. To some extent, more may be better, but it is important to note that a little is much better than nothing," Giovannucci said in the news release.


AUGUST 5: ARTICLE - Blogs.nzherald.co.nz:

When you're hosting a party, as I am this week, there's only one rule to follow: steal the spotlight and steal it well. All good in theory, but when it's winter and you're carrying a few more kilos than you'd like, that spotlight better be bloody wide.

The party frock is sitting snugger than I remember it when I tried it on in the fitting room. A lot more snug. And not in that Emily-I'm-all-cutesy-gorgeous-woman-Barclay way where her bosoms pert like a couple of juicy cantaloupe. Mine look more like a couple of molten boulders spilling forth from Mt Vesuvius in aforementioned frock. Drastic times call for drastic measures. I rounded the troops for a quick fix strategy. The former model suggested a colonic irrigation.


AUGUST 4: ARTICLE - Gather.com:

Working as a certified fitness trainer for the past 12 years I have accumulated healthy tips I'd like to share. I've been asked by several members to write an article on health tips that just about anyone can follow to increase their overall well being and even build some muscle. Some of you may already know about these methods - all the better for you.

Avoiding Colonic Irrigation Cause it Sounds Nasty? I know it's a messy job but someone has to do it! Colonic irrigation is a procedure for removing waste and toxins from the bowel. It is also known as colonic hydrotherapy. It can help remove traces of faeces (stools) and other waste products and identify worms or parasites living in your gut, which can poison the body if allowed to remain.


AUGUST 1: ARTICLE - Nst.com.my:

MEENA SREENIVASAN finds out about an easy, effective and fuss-free detox programme.

Beyonce Knowles was quoted as saying: "I lived on water, cayenne pepper and maple syrup for 14 days. It was tough. Everyone was eating and I was dying!" But in two weeks she reportedly lost 9kg. On the other hand, Jennifer Aniston quit smoking as part of an extreme detox programme and is apparently cleansing her system of toxins. And with pop star-turned-gardener Kim Wilde praising the process of detox dieting, who can resist the goodness of detox?


JULY 31: ARTICLE - Ksbw.com:

The cartoon character Popeye was known for ingesting a can of spinach and instantaneously gaining strength. James Hester compares Popeye's results to what he feels after following the Martha's Vineyard Diet Detox.

You think better, you feel better, you look better," said Hester, co-author of "21 Pounds in 21 Days: The Martha's Vineyard Diet Detox." Roni DeLuz, co-author and naturopathic doctor and registered nurse, developed the diet, which she said allows the digestive system to rest and repair itself because there is not any chewing of food involved. ... Tsila Trager, a certified colon hydrotherapist, believes that it is important to rid the body of toxins and waste to achieve optimal health. While colonics help, she cautions that the results on the diet vary. However, she believes that enemas help people feel better and lose weight.


JULY 28: ARTICLE - Telegraph.co.uk:

Health has long been an area beset by superstition and spurious claims, and despite our medical advances, some common myths persist. By Johanna Leggatt

Health mantra: detoxifying the body is the ultimate path to wellbeing

Reality: Detoxification has been hugely successful in the West in recent years - and expensive too - as men and women part with large sums of money for colonic treatments and embark on post-partying cleansing rituals. But according to Dr Simon Singh and Dr Edzard Ernst in their book, Trick or Treatment: Alternative Medicine on Trial, the human body is well equipped with organs that are marvelous at detoxifying what we put in our bodies.


JULY 26: ARTICLE - Topcancernews.com:

A team of scientists at the Genome Institute of Singapore (GIS), a research institute of the Asian city-state's Agency for Science, Technology and Research (A*STAR), and the University of California at San Francisco have developed a pharmacological approach to kill colon cancer cells.
The team of scientists identified a gene, called DACT3, whose function is to inhibit Wnt-catenin, is often lost (or transcriptionally silenced) in colorectal cancer. The team is now working with other A*STAR research institutes and industry partners for the development of potential drug candidates based on this technology.


JULY 24: ARTICLE - Living.oneindia.in:

While colon cancer is considered to be preventable, a new study has cited that parents may not always be informed by primary care doctors that increased physical activity can cut the risk of this cancer.
The researchers came to this conclusion after they analysed survey data from 1,932 adults who answered questions about colon cancer risks and noticed that only 15 percent listed physical activity as a means of reducing their risk.


JULY 24: ARTICLE - Chiangmainews.com:

Anyone who has heard of the world famous Spa Resorts will know it as a wellness retreat that revives, regenerates and cleanses the body, mind and spirit. Based on the writings of Dan Reeds' The Dow of Detox, their colonic cleansings and fasting routines have proven results of weight loss and improved health.
due to (and oddly echoing) the special needs of the colonic cleansing clients, water filtration systems have been placed not only at the water source itself, but at each house.



MORE HANDS ON COLONICS & YOUR COLON:

COLONIC IRRIGATION - COLONICS - COLONIC CLEANSING
COLON CLEANSER COLONOSCOPIES - COLONIC POLYPS
WEIGHT COLONICS - COLONIC THERAPY
COLONOSCOPY - COLON IRRIGATION
COLONIC HYDROTHERAPY
HAND NEWS


---